Barbie Role Models: Dr. Audrey Sue Cruz
Internal Medicine Physician and Wellness blogger, United States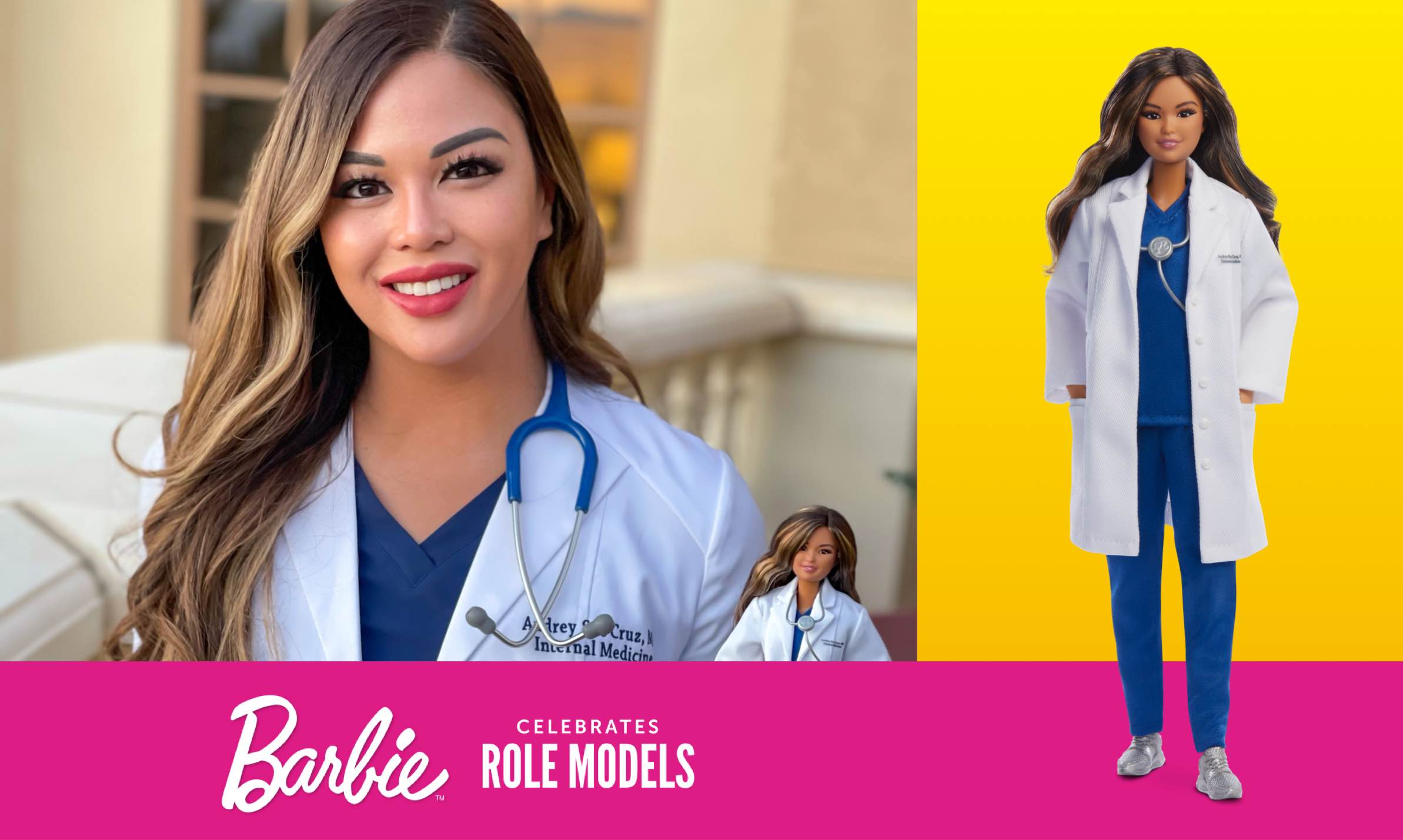 Dr. Audrey Sue Cruz has led an impressive career as an Internal Medicine physician, Assistant Professor of Medicine, wellness advocate, and health/lifestyle blogger. She is highly experienced in the STEM industry and originally received her Bachelor's Degree in Electrical Engineering prior to attending medical school. She is currently based in Las Vegas, Nevada and her social media platform has gained an international following. She writes about her life as a doctor, provides tips for wellness, and also posts inspirational content to help empower her growing community.
During the pandemic, Dr. Cruz has worked in both the hospital and clinic settings as a frontline worker. She has also been one of many trailblazers to utilize telehealth to expand access to essential health services during the COVID-19 pandemic. In addition to her primary job functions, Dr. Cruz has been recognized by her healthcare institution for her extraordinary commitment to teaching medical students and resident physicians.
Driven by a mission to advocate for her culture, Dr. Cruz is best known for being a voice for the Asian American community in the social media space. She joined forces with other Asian-American physicians to create a viral video accompanied by the hashtag #IAmNotAVirus — and found her voice along the way. As an Filipina-American healthcare worker, Dr. Cruz feels that it's important to educate the community and bring awareness to the issues that Asian Americans have been facing since the onset of the pandemic. Dr. Cruz has been featured in several well-known industry publications such as The Washington Post, Good Morning America, ABC News, and Huffington Post.
While being a doctor is her primary job function by day, she enjoys spending time with her husband and son, travelling, and reading.