Baby Naps: From Baby to Toddler
Everything you need to know about your baby's naps
Wondering how much sleep your little one really needs? Need help establishing a naptime routine, or want to know when to drop the morning snooze? From baby to toddler, here are our naptime tips, with everything you ever wanted to know (but were too tired to ask).
Newborn nap routine
A baby's nap during the day can vary from 20 minutes to 3 hours. Your little one can sleep for up to 17 hours a day – which is when those big growth spurts happen. If you embrace napping during the day, you can come up with a great snoozing schedule that suits you both.
Baby sleep routine: 2 months
By 8 to 12 weeks, babies sleep less in the day and more at night. This is a good time to introduce a baby nap routine. Close the curtains, use a soother and turn on some soothing music for babies, even for daytime snoozes.
3 to 6 months: the napping sweet spot
From 3 to 6 months, naps should be more predictable. Your baby will be snoozing 3 times a day, which adds up to about 3 or 4 hours. Enjoy the peace while it lasts!
6 to 12 months: fewer baby naps
Your baby will need fewer naps, taking 1 or 2 a day for a total of about 3 hours. If your little one is still needing 3 naps, you can try moving the first and second snoozes to slightly later times. Even adjusting their naptimes by a few minutes each day will help.
Toddlers: 1 big nap
As your baby becomes a toddler, they'll sleep less during the day. Move those morning toddler naps a few minutes later to get them onto a single-nap schedule – and snag some downtime for yourself.
Pre-schoolers: bye-bye nap time
The benefits of napping include time to rest and recharge (for adults too). But at what age do kids stop napping? Well, pre-schoolers might be ready to phase out daytime snoozes altogether. Be sure to still give them quiet time, though – even big kids need snuggles.
Soothing and Snoozing
We've got lots of great gear to help your little one settle down for naptime:
Bassinets
A cosy, safe space for napping newborns to get some daytime downtime
Soothers & Mobiles
Help baby wind down and relax by watching gentle repetitive movements Sleep trainers and sound machines
Calming sounds
Help your baby to drip off more easily, and you can play naptime music for toddlers
Naptime isn't just for babies, of course – it's downtime for parents, too. So, enjoy it while you can.
Your mini didn't get the memo about not dropping their big nap just yet...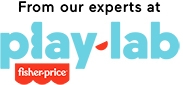 Discover all products from 0-6 Months