This is 3!
Everything you need to know about 3-year-olds

Three: it's the magic number. It's the age of imagination, adventure and creative play.
(Because toys are all around us – you just need to know how to look for them).
Want to find out what 3-year-old milestones you can expect from your growing tot? Here are the top 6 things to look out for.
Toddlers have all the moves
You may have noticed your little one LOVES to move. Now that they're three years old, they can climb and run, jump and hop, pedal a trike, and climb stairs.
3-year-olds love to talk
Their first words seem like such a long time ago. Your chatterbox will reach these language milestones and use new skills like speaking in sentences, saying their name and age, following step commands, and using pronouns & plurals.
Toddlers are little sponges
Your mini-you is copying and practising brand new skills. As they discover and work on their brilliant problem-solving, look out for developmental milestones for 3-year-olds like copying circles, doing 3–4 piece puzzles, playing make-believe, naming colours, screwing and turning things, sorting their toddler toys and stacking 6 blocks.
3-year-olds are great storytellers
Your tot loves to make up stories and use everyday items as props. That cardboard box? It's actually a castle. Big thinking means an even bigger imagination. The best toys to nurture a 3-year-old's storytelling skills are playsets and figures. These boost their creativity by helping them bring their stories to life.
Toddlers have all the feels
Your 3-year-old still has lots of emotions, but now openly shows affection, gets less upset when you leave, shows concern for friends, and really likes routine. Routines like winding down for sleepytime are still comforting for your tot. The Lumalou System lets your little sleeper personalise bedtime routines.
3-year-olds like to share
By now, your toddler will be getting to grips with 3-year-old milestones like copying language and actions. And, they're starting to think about other people too. Watch how your tot can take turns when playing games, get the idea of "mine" and "theirs", help with simple tasks around the house, and be caring and kind towards others.
Toddlers are always learning
Help your 3-year-old practise their new life skills with Little People® toys. Figures, vehicles and playsets tap into your tot's big imagination. They can make up stories and problem-solve by creating kid-sized versions of real-life experiences. Little People® toys help your mini learn and develop through fun, imaginative play.
Turning three is a big deal.
In fact, everything about your toddler is getting bigger – their imagination, their stories, their feet (they need new shoes again?!).
And even more changes are around the corner. So, soak up every little milestone your 3-year-old reaches. You'll miss their mispronounced words (Fank You) and endless questions (But why?) once school starts.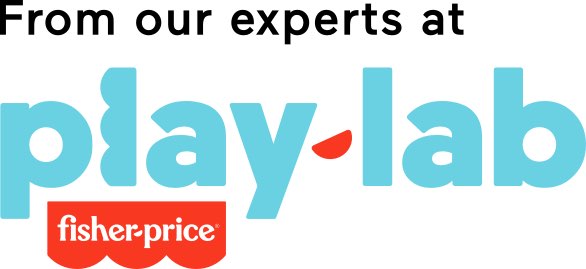 Discover all products from 2-4 Years