All aboard for imaginative play
How Thomas & Friends™ toys make creative girls & boys!
Peep Peep! Your little one is between 2-3 and their imagination starts to shift into a whole new gear.
Blankets become capes, floors become lava, and favourite characters become friends (you'll catch on to those character catchphrases…eventually!). But did you know pretend play isn't just fun? It actually helps your little one develop in big ways.
From language and social skills, building self-esteem and self-confidence, to fostering empathy, imaginative play is a great way for your little one to flex those creative muscles.
Toys are great tools for geing their creative wheels turning at this age. And if your little one is a big fan of the Thomas & Friends™ show, there are so many ways to turn play time into story time with fun engines and track sets. Let the adventures begin!
Thrills & skills
Using toys or characters they already know and love for imaginative play is a great natural way for toddlers to develop their social-emotional skills. When toddlers use characters to act out different types of conflicts, it helps them learn to create their own resolutions. Playing out different emotional situations can help them learn empathy and better understand feelings in themselves and others.
Imagination station
Playing with Thomas & Friends™ tracksets helps build creative play and storytelling skills as your preschooler creates their own layouts and builds their very own version of Sodor. The variety of engines encourages kids to use their imagination and take on different roles, help one another, fix problems, deliver cargo, and best of all – have fun!
Jump onboard
Help your little one get the most from pretend play by getting down on the floor and joining them, following their lead when it comes to building ...and playing out their story, asking questions like "What happens next?" and encouraging them to try new things and get creative.
The Biggest Friends of All™
Your young conductor can live out their own Island of Sodor stories with all their favourite characters from the show. As kids race from Brendam Docks to the Knapford Station and beyond, they're practicing important skills like taking turns, working together, and how to make the perfect train whistle with their favorite Thomas & Friends™ engines.
Remember, there's no wrong way to play (even if it sometimes sounds like their adventures are going a bit "off the rails").
Playtime is the perfect time to let their minds race and allow their imagination to take them to exciting new places.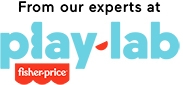 Discover all products from 24-36 Months