Make way for pretend play!
Imaginative play tips, toys, and the journey ahead
The time of funny faces and silly noises being enough to entertain your baby (all. day. long.) is coming to an end. Your little one is ready to take on a play world of toys and props and they grow their developing skills of imitation and imagination.
From playing mummy and daddy with their baby dollies, talking all sorts of gibberish on their toy phones, to making you better with their little doctor kits and costumes - they're discovering more about the world (and themselves) through pretend play.
The stages of pretend play
At this age you probably had a mini mimic on your hands (so much fun!). Cradling dolls how you once held them, or even pushing their push-along walkers like you did with a trolley! (Let's see how your little actor will work out his acting skills.)
24 months – repeating real life
At this age, toddlers begin to play and re-enact what they see around them. At this age, toddlers begin to play and re-enact what they see around them, absorbing their surroundings like super cute sponges. Be ready to try the imaginary meal your toddler cooked or watch them play house. Tip: Give story starters to help expand the play - Encourage your little cook to "feed" their toy animals (Yum!)
36 months – story time
This is when they show their growing imagination as they begin to create stories with emotion, language, and props. You'll also see your toddler begin playing with other kids, as their sharing and teamwork skills start to thrive. Tip: Spark their imagination with new experiences like going to the zoo, the park, or even a farm!
Your child can be anything they want! A chef, a doctor, an astronaut – even the sky is not the limit.
Enthusiastic jibber-jabber as they play pirates will help them speak more (and you guess less!)
Whether they're building a fort or choosing roles to play house, kids playing together learn how to compromise, negotiate, and share.
If they can put on a cape and save the world, what else can they do?
Try these pretend play activities!
Put on a performance - let your little star dress up and run the show! Open a coffee shop - your little barista can mix yummy drinks for 'customers.' Go camping indoors - build a tent, then gather round the toasty (fake!) fire. Go on a "safari" - hop into the cardboard jeep to spot wild (stuffed!) animals. Remember to let them lead the stories they make & only help if they need it.
Remember your 2-year old is still new to the world (and you're still new to two.) Keep exploring together. With lots of patience and heaps of love, you'll overcome the tantrums. Don't forget to have fun, enjoy this special time and mark the 2-year-old milestones together.
After all, they're only two once.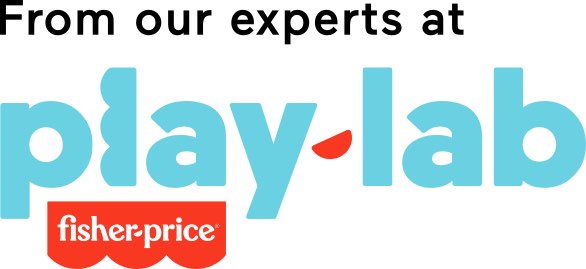 Discover all products from 12-18 Months