Newborn Baby Essentials
Your easy-peasy guide to baby products
It can be tricky knowing where to start (and stop) when it comes to the things you need to buy before birth.
All the newborn baby sets and accessories may be cute, but tiny toes don't need shoes right away.
Read on to see our pre-birth shopping list – we've gathered all the sleeping, splashing and soothing must-haves for your new arrival.
Baby sleep essentials
A safe snoozing spot should be at the top of your checklist of baby essentials. Choose from our bedside bassinets to keep your newborn sleepyhead close to you and make late-night feeds easier.
Chill time: newborn baby bouncers
Rockers, bouncers and swings will become your best friend as soon as your little one starts fussing. They're a safe space for baby to chill out, and the gentle rocking motion helps settle a restless newborn.
Baby's naptime
Our crib mobiles and soothers are just what your newborn needs to drift off into sweet dreams. They fill the room with gentle music and light shows of twinkling stars, creating a calm environment.
Newborn bath essentials
Keep your little one squeaky clean with one of our bathtubs. Our newborn baby tubs come with snug-fitting sling and seat inserts to keep baby safe while splashing away.
Playtime must-haves
Even the tiniest tots love playtime. Get their sensory and motor development going with our baby gyms and squishy playmats. They make tummy time more engaging, too.
Feeding essentials
As soon as your baby's sitting up, invite them to the dinner table. Our highchairs and boosters are the best seats in the house for messy mealtimes. Lunch trays and cup holders help baby get stuck in.
It's easy to get carried away with little sleepsuits, colourful toys and exciting gadgets for baby.
Stick to baby essentials and you'll have a nursery full of the newborn stuff you actually need in no time.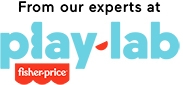 Discover all products for Baby on the Way